Nominal Diameter: 15-50mm
Application: Civil
Principle: Volumetric Meter
Install: Horizontal
Medium Temperature: Hot Water
Level Measurement: B
Counter Instructions: Digital
Medium Pressure: General Water Meter
Work Environment: Dry Water Meter
Stucture: Traditional
LXLCR-50~200 Detachable Magnet-drive Hot Water Meter
Horizontal water flow meter Horizontal, Dry dial type Detachable, conform to Class B, Dry-dial, Detachable structure, magnetic drive Vacuum sealed register ensures the dial kept free from fog and keep the reading clear in a long term service Small Pressure loss Measuring accuracy conform to ISO 4064 Class B standard
Universal use Convenience replacement repair Cold Water Meter or hot water meter for option,This range of water meter is used to measure the total quantity of cold potable water which consumed in household or a resident unit, passing through the pipeline.
Feature:
Adopt volumetric rotary piston principle of measurement with conformity to ISO 4064 Class C and D. High sensitivity enables the accurate measurement even at a low flow rate of 4 L/H. Register is super dry-dial or sealed with a special liquid to keep a clear reading in long term service. Mechanical parts use of high-quality material to ensure a stable characteristic.
Working Condition:
Water temperature:≤50℃
Working pressure:≤1MPa
Compliance With Standard:
ISO 4064 Class C, D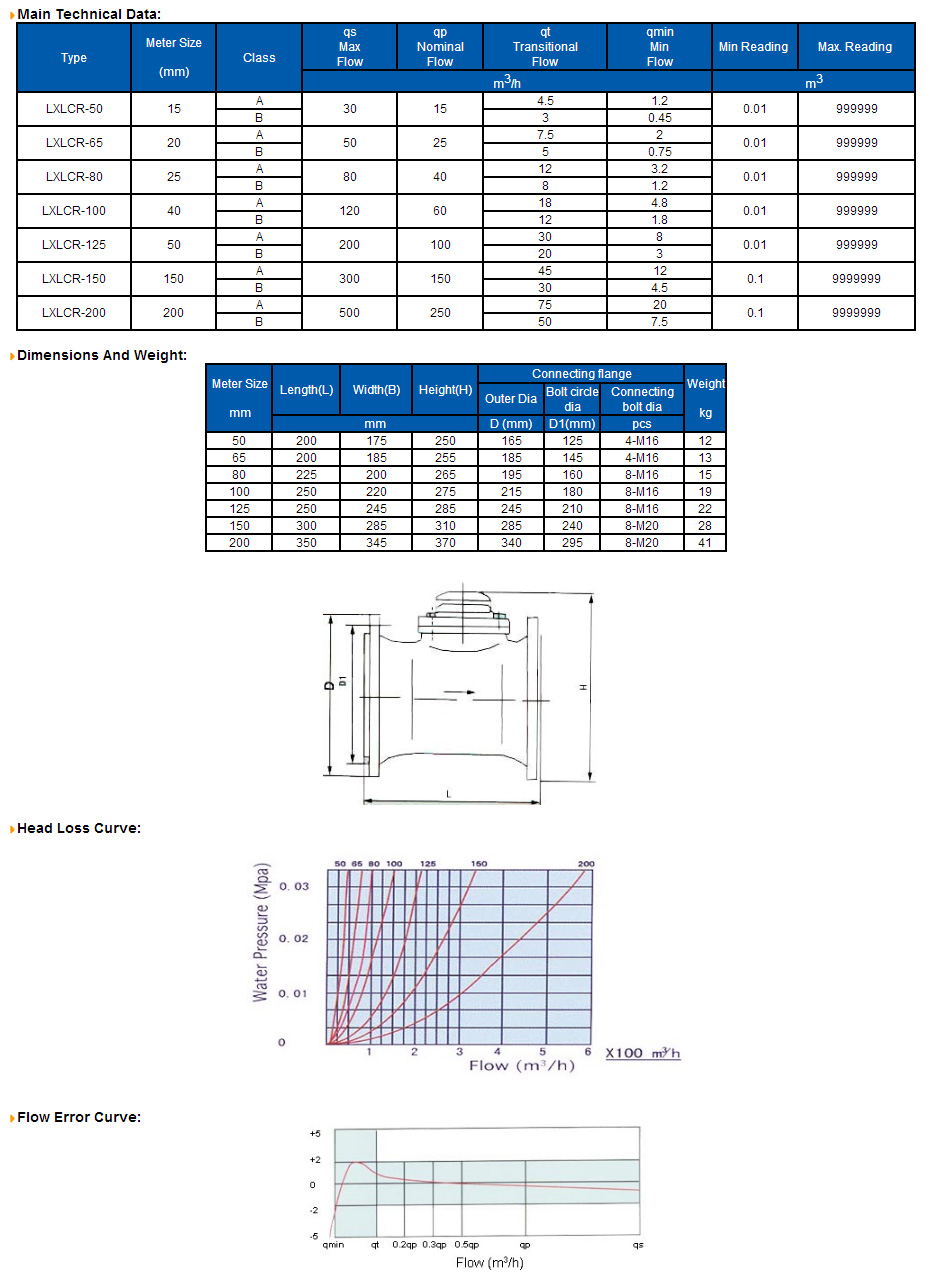 Product Categories : Machinery Manufacturing Water Meter > Hot Water Meter