Install: Horizontal
Medium Temperature: Cold Water
Level Measurement: B
Counter Instructions: Digital
Nominal Diameter: 15-50mm
Application: Civil
Principle: Speed of Water Meter
Medium Pressure: General Water Meter
Work Environment: Dry Water Meter
Stucture: Traditional
Coupling Seal Lock for Water Meter
What is the details for Water Meter Brass Shell ?
Our Coupling Seal Lock for meter has two type ,ic card type and RF card type.
The IC card type ,you can insert thr IC card to the slot ,and RF type ,you can swiping the IF card.
Brief introduction :
This Water meter IC Smart Prepaid Water Meter is developed from wet-type Basic Water Meter ,composed of microchip module,controlling valves, LED display ,card & card reader and accounting management systerm. The figure of water volume is displayed directly on the screen and the water using could be controlled as prepaid method.
Specification for Water Meter Brass Shell
1.the basic meter is made of brass materials and the plastic part is Environment Friendly
2.Multi -jet ,wet dial
3.the battery has 6 years service life
4..warranty: 2 years
6.Supply ability:100000 pcs per month
7.Free sample one piece is avaible ( but you need pay to us the sample fee and freight charge first to show the sincerity to coopertae with each other and we will return back the sample fee to you when we order to us
8. .using pre-paid way to achieve the new management mode of "purchase first, then use"
9.double reading display: mechanical and digital meter reading
10 stable performance, wide application.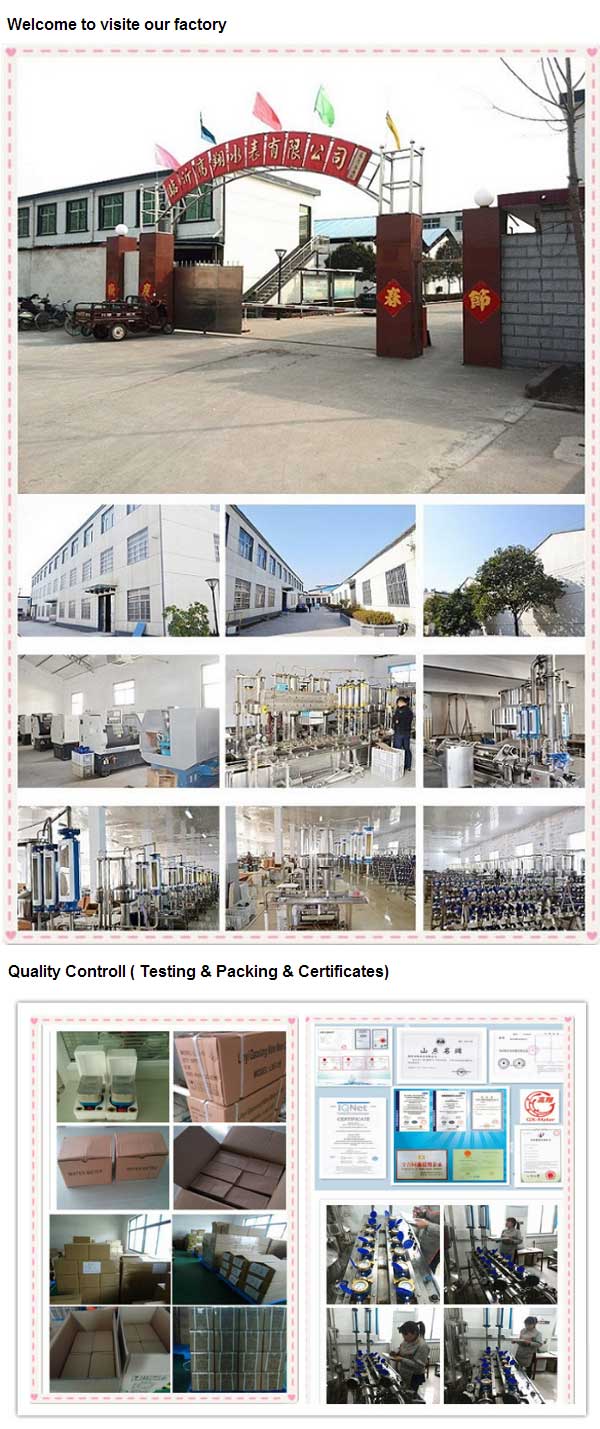 Product Categories : Other Water Meters > Valves For Water Meter